Episode 314 – Living On The Street With Paul E. Cooley

Join the Robots as they celebrate the release of The Street with Paul E. Cooley. Head over to ShadowPublications.com and get your copy today. Also, put down your drinks before you listen to the show.
You've been warned.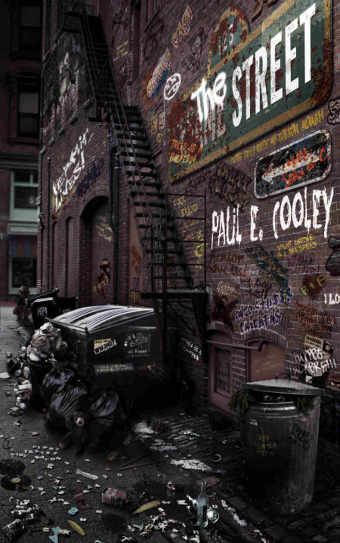 What happens when your favorite childhood television characters are forced into unemployment?
What is a puppet to do when corporate America shuts down the television stations and educational shows that gave them purpose and a reason to live?
Pretty much any and every thing that a down on his luck human would do… and much much more.
It's a rough and tumble debauchery-riddled descent into madness and moral degradation as your favorite childhood friends do whatever it takes to survive and turn a profit… no matter the costs.
One unlikely anti-hero steps out of the trash-strewn alleys to take back what was lost. Friends will be sacrificed. Enemies will be made. The seed and dough will run red with greed and lust.
It's just another day…
… another day on The Street.