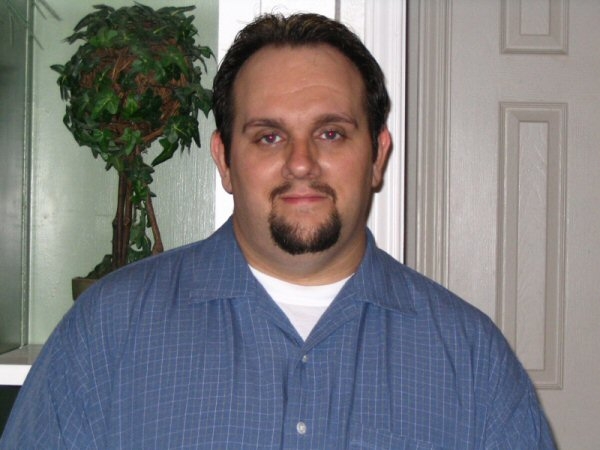 Born early in the morning on a frigid winter day in 1972, my entry into this world should have been a warning for those who were there. Witness accounts are replete with words like, "crying," "lots of crying," "several hours of pain and misery," and "I can't believe you wanted to come out on a day like that." I cannot personally testify to the veracity of such comments, but coming from such people as it does, I do not doubt them. Things haven't been much better since.
Most of my life has been spent in the state of Texas (or, denial, if you listen to my "friends"), and I love it, but as I get older I love it less and less. It's the heat, truth be told. I just can't take anymore. My wife and I – I did mention I was married, right? – plan on moving north once we have the funds and freedom to do so. That day cannot come soon enough.
Yes, I am married, and have been for over a decade. She is a saint of a woman, as made evident by her continued desire to be with me, and I honestly thank my lucky stars everyday that she is with me. We are without children, which is by design, but our menagerie of dogs and cats more than keep us company.
A victim of the current economy, I am now free to toil away day and night at my keyboard, hammering out my sci-fi stories, hoping against hope that one day they will see the light of day on a bookstore shelf. Please, join me in my daydreams. Better yet, email me and tell me you want to read them, and then I'll show your email to future agents and publishers as a reason for why they should rush me into the nearest store.
Anyway, if you want to know more about me or what I'm up to,  visit my personal website at www.justinmacumber.com. There you can read my personal blog, see where I am with my writing, and read some of my older short stories. My email address is justin@justinmacumber.com. Come on over, sit a spell, and let me know what you think.