Pirates of the Crimson Sand – An Audio Adventure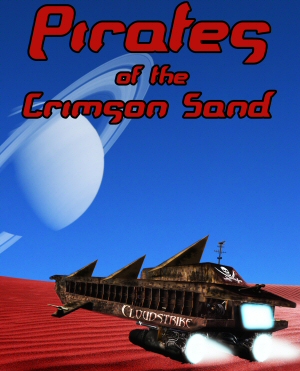 Hey, everyone, I am excited to announce the release of the audio version of my short story, "Pirates of the Crimson Sand." I had a great cast of voice actors to help along the way, and they deserve a round of applause. They are:
Philippa Ballantine as Shana
J Daniel Sawyer as Braka
James Durham as Chim
Terry Mixon as The Skulper Captain
and Justin Macumber as the narrator and Swain
If you enjoy the story and would like a text version of it, you can go to my site and get it in a variety of formats, including PDF and a signed chapbook.
Anyway, I hope you enjoy the story, and if you feel up to it, please let me know what you thought of it. Thank you!