Episode 248 – The Way Of The Gun With Scott Roche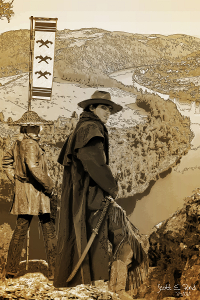 This week the Robots talk with Scott Roche of Flying Island Press about his upcoming anthology, The Way Of The Gun, which is a mashup of samurai and the old west. We hope you enjoy and support the IndieGoGo campaign!
The IndieGoGo page for WAY OF THE GUN
This week's promo – Nutty Bites!