Episode 270 – Become Enchanted With Alethea Kontis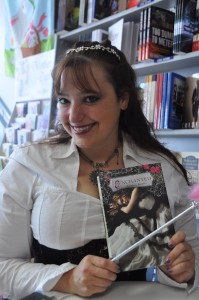 Folks, you are in for a real treat this week as we robots sit down to chat with author Alethea Kontis about her novel ENCHANTED, her path to publication, and how the state of publishing is changing. She was delightful to talk to, and I'm sure you will all enjoy the conversation.
If you'd like to read Alethea's stories, here is her Amazon page.
In this episode we also mentioned Dave Robison and the Roundtable Podcast. Please, if you're a fan (and how can you not?), send him your support and kind words.
If you'd like to listen to the episode in which Alethea, David, and I helped Lauren Harris brainstorm her story, you can do so HERE.
This week's promo – WALK THE FIRE Kickstarter