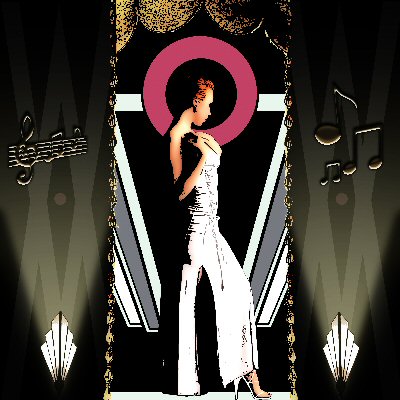 Hello, everyone, Justin here. I finally was able to finish the podcast version of my latest short story, "The Dame Wore White." This story has yet to find a home in print, but I'm trying, and I'd appreciate some crossed fingers on its behalf. I hope you enjoy this audio presentation. My deepest thanks go out to the kind folks who lent their vocal talents, making this much better than it had a right to be. The cast is as follows:
Justin Macumber – Narrator
James Durham – Sal
Philippa Ballantine – Aubrey
Terry Mixon – Marlo
Xander Snyder – Big Red & Security Thug
Ryan E Stevenson – Joey & Serving Droid
And, last but not least, let me thank my brother Scott for the artwork that graces this story. Scott's been doing cover art for me for awhile now, and he tops himself with every new effort. Thanks, bro, for everything.
That's it! Please let me know what you think!