I'm a little late in posting this, and for that I apologize profusely, but Eliyanna gave birth to her twin boys at 12:46 on September 27th. Leo James Kaiser was born 6 lbs 2 oz, 19.5 inches, and Hugo Logan Kaiser was 6 lbs 7 oz, 20 inches. I kept waiting for pictures before I made a post, and getting those took longer than I thought it would (in this day and age of everyone having a digital camera in their pocket, can you blame me?), but Eliyanna finally had some made, and I have to share them with you.
This is Eli before she gave birth…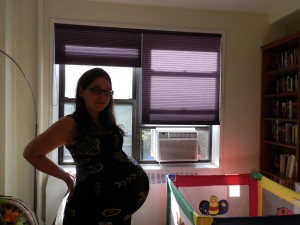 And this is Eli with her two babies!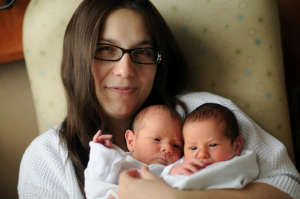 This is an amazing picture of Eli, the babies, and her wife, Danielle.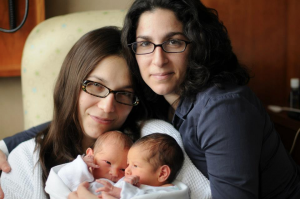 And here are the boys! Leo is on the left, and Hugo is on the right.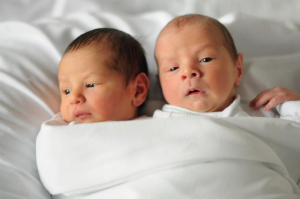 Click on the pictures to see high res versions in all their baby wonderful glory.